Our goal as parents is to raise happy, successful children. However, sometimes giving our children too much is not good for them. Because of this, it is important to set limits with our children to help them become responsible and well-adjusted adults.
Limits are guidelines for expected behavior both inside and outside the home. Setting limits can help kids develop self-control, take responsibility for their choices, and prevent them from feeling entitled.
Why it's important to set limits
Putting reasonable limits in place is beneficial for kids because:
Limits teach children about self-control and taking responsibility

Limits set boundaries and teach kids about which behaviors are appropriate

Limits help prevent children from developing a sense of entitlement

Limits can help enrich children's interpersonal relationships

Limits teach kids self-discipline
In order to learn which behaviors are acceptable and appropriate, we as adults need to establish clear expectations. Follow these tips to help you set limits with your little one:
8 Tips For Setting Limits With Kids
Establish rules and limits early on
The earlier you establish your family's rules and limits, the easier it will be for your child to follow them. With young children, you may want to set simple rules, such as "Stay near me," or "Keep your hands and feet to yourself." As kids grow, you can add more specific rules, such as "No hitting," "No screaming," or, "No leaving the house without permission."
Be consistent
If you make a rule one day but don't enforce it the next, this will be confusing. Your child won't know what to expect. Try to be as consistent as possible with your rules, as well as the consequences that may come if a rule is broken.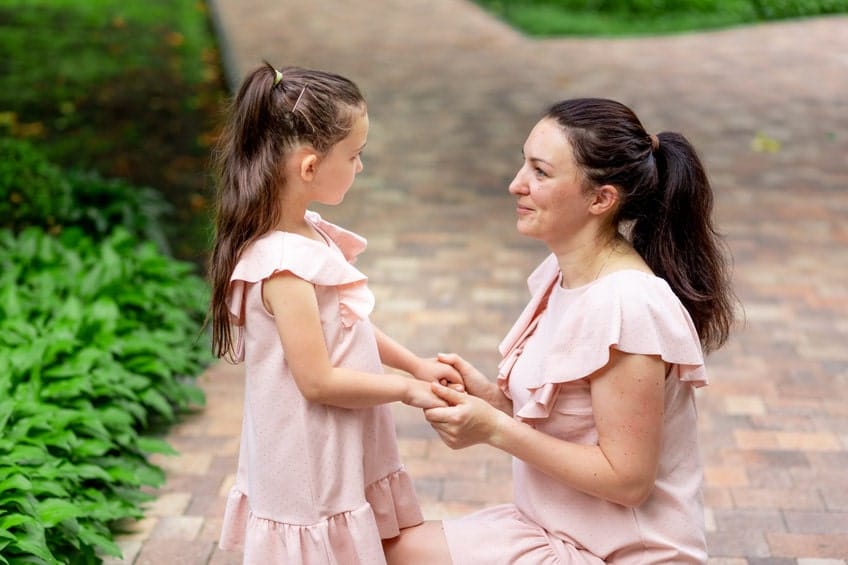 Explain the reasoning behind your rules
Explain to your child why following rules is important. When you set a limit on how much TV children can watch, explain that too much TV can be bad for their eyes and overall health. If you have rules regarding how many unhealthy snacks or desserts children can eat, explain that eating too many sweets can harm their health. Your child will follow rules more consistently if they understand the rationale behind them.
Be firm and fair
It's important to set rules and expectations that are realistic, and enforce them in a way that is fair and consistent. For example, if you don't want children to watch TV for more than an hour a day, decide which hours of the day during which TV will be allowed. Be sure to enforce the rule consistently, even on weekends.
Use positive reinforcement while setting limits
Praise your children when they follow the rules you've set. By associating positive behavior with desired outcomes, they are more likely to follow the rules going forward. You may also wish to reward good behavior occasionally. The rewards do not have to be material. In addition, they can include things like extra time to play a favorite game, or getting to choose the meal for the week.
Make sure limits aren't too restrictive
It's important to establish firm yet achievable limits for your child. If the limits you set are too restrictive, children are more likely to become frustrated and angry. This will only make it harder for them to follow the rules.
As an example, if you set a limit that children can only talk to people they know, they may become frustrated or confused if they are not allowed to speak to the cashier at the store. Examine your rules and make sure they are attainable and fit each situation.
Be prepared to adjust your limits as your child gets older
As children mature, their abilities and needs will change, and so will the limits that you establish. Be prepared to adjust your expectations and rules as kids grow, and learn about their own actions and choices.
Be patient with your child
It takes time for children to learn and follow rules. Try to avoid becoming frustrated if your little one doesn't always comply right away. Try to be patient, and keep reinforcing limits. Children are likely to get the hang of it as long as you're consistent with your expectations.
It can be challenging to set limits for children. Some kids may be resistant at times. It's important, however, to set limits for the good of our kids' development and well-being. With a little patience, you'll be able to successfully establish expectations and raise children who are happy, well-adjusted, and responsible individuals.
At Young Scholars Academy, we aim to create an engaging learning environment for children. Our program is filled with meaningful and fun activities that create wonderful memories. If you enroll your kids with us, they will remember their time at Young Scholars Academy with happiness throughout the years! Learn more about us by visiting our website.