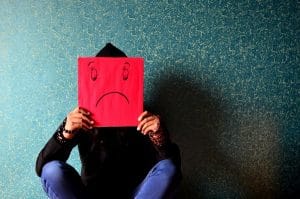 I get it. The feeling of your eyes sunken in, the bags starting to form, your body aches and all you really want is some good (uninterrupted) sleep.
Whether you're at home all day, every day with the kids, or a working parent coming home to your family, "running on E" happens to the best of us. I definitely know this feeling and I've learned some tricks along the way to help get through the days (and nights) when I feel like I have nothing left to give.
So what can you let go of when your energy level doesn't match the demands of your to-do list? For me, the answer is nothing. I wouldn't say I "let go" of anything, but rather, I use my time and energy wisely. Of course, my least favorite chores always get pushed to the bottom of that list, like laundry and vacuuming, but the truth is that those things still need to get done; the question is now "when can I get this done?".
The biggest thing I do to help myself is take a deep breath and think to myself "what can I do in this very moment to accomplish ___?". Honestly, sometimes the answer is nothing and it was just my worries about my never-ending to-do list that kept me feeling overwhelmed. If that's the case, then I take that as a mini grounding session and try to relax or spend time with my son either reading, laughing, coloring, or fighting whatever bad guy comes our way.
However, sometimes when I think about what absolutely needs to be done right away there are certain things that pop in my head. The greatest tool I give myself is a calendar with a list of important dates, bills, and events. This calendar helps me prioritize the big things so I can work quickly and efficiently to try and get to that rest time faster. For me, that visual reference helps me manage my time so I can visually see where I can plug in my list through the day, week, or month.
I've also learned that trying to do "too much" is usually what gets me in trouble. If I try and get EVERYTHING done all in one night, or in one day, I usually end up feeling even more overwhelmed and defeated than when I started. Tackling one thing at a time is the key to getting things done, like setting a specific day aside each week for cleaning certain rooms (i.e. bathrooms on Tuesday, kitchen on Thursday, etc.). Just take a look at your list or calendar, and physically mark off what gets done. That immediate sense of accomplishment can help keep you going, no matter how small.
But when it boils down to it- there is nothing more important than my son and this exact moment in time we get to share together. He doesn't care if I have dishes in the sink from last nights' dinner. He isn't complaining about carpet that needs to be vacuumed or the fact that we may have had pizza twice this week. All he he sees is a warm, fun house that is a space for him to fully express himself. He sees a mom who laughs at his jokes and listens to his stories, while we work on laundry together. My son deserves a mom who is human; one who gets tired and just tries her best to provide the best for him.
-Ms. Caitlin
Wellness Coordinator